GIVEAWAY! UP 2.0 Tank top.
I'm going to end the giveaway TONIGHT! I will choose a winner at 10:30 western time. I kinda just wanna get this over with. So just reblog this if you wanna get entered too. You have 2 hours.  Unlimited reblogging and you must be following me.  http://lekristayy.tumblr.com/
TUMBLR FREE GIVEAWAY!!!!
As most of you know the janoskians had their first official meet and greet at Luna Park today. And knowing that many people didn't get the chance to meet them or get anything signed. I have bought a poster and had them sign it and I have decided that I will be giving this away to a fan. This ...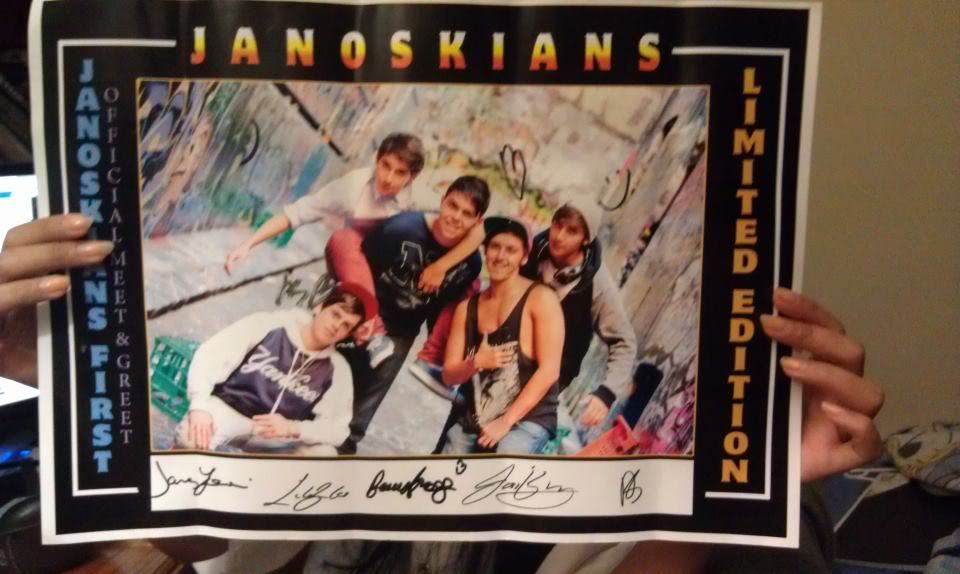 ATTENTION HOMESTUCK PEASANTS/FAN TROLL GIVEAWAY
GASP. I JUST MADE 10 GRAND YOU GUYS. 10 FUCKING GRAND. I would pay off some of my debt because wow the economy is shit but… Isn't Homestuck more important? But you see Homestuck fandom… I DON'T HAVE A FAN TROLL. So like and reblog this thing as many times as you want (but kee...
*BIG* Pokémon video games and Gameboy giveaway! (ENDS SEPT 8TH!)
Ladies and gentlemen, let me introduce you to the pokémon video game giveaway to end all pokémon video game giveaways. I am giving away three generations of gameboys (yes, three) and NINE games to go with them. All of these will go to ONE winner. Talk about a massive haul. Here's what the winn...
WANT THESE ITEMS? ?
List of Items: Red 1D Converse Shoes 1D Ballers (I ? Direction, I ? One Direction, I ? Liam Payne, I ? Harry Styles, I ? Louis Tomlinson, I ? Zayn Malik and I ? Niall Horan) 1D iPod/iPhone 3G cases Ramones Shirt (like Harry's) Floral 1D sleeveless shirt Directioner pendant Mrs. Malik and Mr...
The Cab Day Giveaway!
Hey Symphony Soldiers! In honor of The Cab Day, I'm giving away this lyric sheet of Living Louder, handwritten by Alex DeLeon. I received an extra copy in my pre-order of Symphony Soldier, and now seemed like a perfect time to give it away! You can reblog as many times as you'd like. T...
MASSIVE GIVE AWAY! REBLOG FOR YOUR CHANCE TO WIN OVER $4000 WORTH OF GIVE AWAYS!
HELLO DARLING BLOGGERS!  We have been trying to think of a way to give something back to our followers for a long time, because we appreciate you all so so much - you have helped us through so much over the time we have been blogging and you are all amazing! So we have put together a huuuuge giv...
GIVE AWAY!!!!
Rules: Must be following me  Reblog as many times as you want, the more you reblog the better your chances to win! NO LIKES!! Contest wins September 11th and 12:00 midnight UK time I will put all the names into a thing to pick a random winner Prizes: This Zara top This Zara top This pair of Topshop...