My Personal Tips For MAXIMUM Weight Loss & Beauty
Drink one glass of water every hour. It will make you feel full.  Drink ice cold water. Your body will burn calories just trying to get the water to a normal temperature to digest. Also it is GREAT for your complexion.  Drink 3 cups of green tea daily. It will help boost your metabolism, plus tea is...
5 of My Studying Tips That May Be Useful
Neurolove's General Studying Tips Plans  Studying Tips To Help Improve Your Memory Going to College/University Freshmen Tips 9 Tips To Help You Focus Simple Exam Studying Tips Regarding Fatigue  
Self-Care Ideas, Tips, and Resources
stretches you can do from a seated position (here + here) guide to yoga postions  how to do self massage (x, x, x) some simple ways to relieve stress tips for vitality and serenity  how to relax  visit an online support group how to do belly breathing   grounding exercises (mental, physical) make a ...
The Roles of Characters
There seems to be some confusion on protagonists, antagonists, villains, heroes, and anti-heroes and who they are. Hopefully this will help clear it up. Types of Major Characters: Protagonist: The main character, but not always the POV character. The protagonist can be a villainous character. Antago...
One of my most frequently-offered pieces of writing advice
"The equine steed haughtily crested the gently-rising berm." No. The fucking horse came over the fucking hill. If that isn't interesting enough within the context of your story, your story cannot be rescued by savaging a perfectly innocent thesaurus to death and cannibalizing its c...
Writing Asexuality in Fiction - Masterpost
I've finally built up a nice series of essays on writing asexuality and asexual characters in fiction. Here they are, all together in one place. They're intended to be useful for asexual and non-asexual writers alike. They are also meant to be inclusive of gray-asexual and demisexual cha...
"

Screw writing "strong" women. Write interesting women. Write well-rounded women. Write complicated women. Write a woman who kicks ass, w...

"
How to show that a character is asexual
…Because interrupting the narrative to turn it into Asexuality 101 is not always a good idea. It may be easier to implement these ideas if you've also read my asexual character development question list. You can also get more ideas from reading and answering those questions. Note: Most o...
Is My Protagonist a Mary Sue or Gary Stu?: A Super Quick Test
Mary Sues and Gary Stus are terrible characters. They are flat, static, and unrealistic. They are boring and they are craft failure. Don't write them. Does your protagonist change throughout the story? If no: You need to change that. Your protagonist needs to be dynamic. They need to change ov...
What The Eyes Reveal: 10 Messages My Pupils are Sending You
Our pupils, the black holes which let light into the eyes, don't just help us see, they also signal what's going on in our minds. Here are 10 pieces of psychological research which show how changes in pupil size reveal many aspects of thought. 1. I'm thinking hard Look into my eyes and ask me to nam...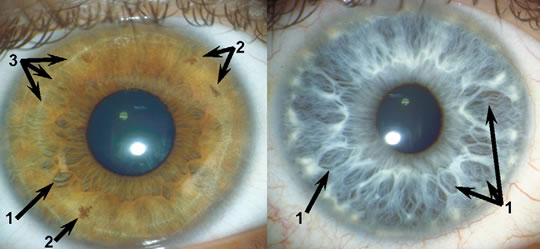 Basic Horror Writing Guide
Genre: What is Horror? Horror is a genre with the intention of scaring the reader. Sub-genres: Aliens: Think Signs or The Fourth Kind. This genre crosses over with science fiction, but is primarily horror because it focuses on the fear people have for the extraterrestrial. Creepy Children: As the t...