reblog if you pronounce terezi as "tuh-REZ-ee"
sister post
Homestuck: Where the only person that ever covers their eyes in shame is the blind one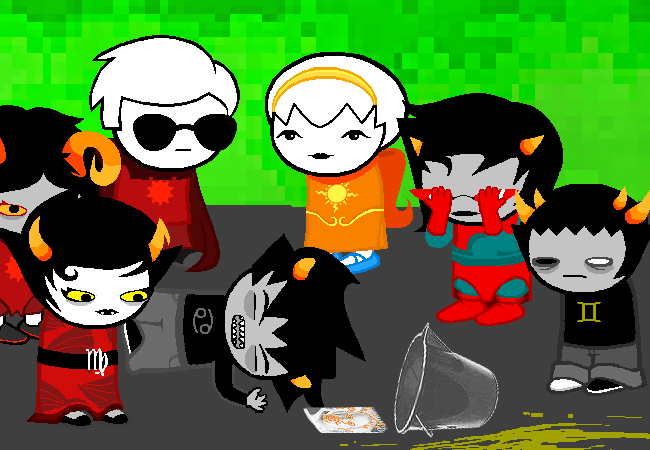 This is Terezi. This is her lusus.  Terezi's symbol is the zodiac Libra. It is represented by a balance, or scales Libra is the only zodiac without an assigned animal.  Then why is her lusus a dragon? Because dragons have scales.